Juventus What the hell has happened to the great Juventus defence? Mark Doyle Deputy Features Editor Last updated 2 years ago 15:00 10/25/17 FacebookTwitterRedditcopy Comments(1)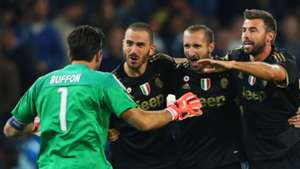 Getty Images Juventus Serie A Juventus v SPAL SPAL Opinion The Bianconeri have already conceded 16 times in 13 games this season, casting doubts on their ability to retain their Serie A title and win in Europe At a shareholders meeting at the Allianz Stadium in Turin on Tuesday, Juventus president Andrea Agnelli confirmed that the club was in rude financial health, revealing an annual profit of €42 million.In his address, he reserved particular praise for six players: Gigi Buffon, Stephan Lichtsteiner, Giorgio Chiellini, Andrea Barzagli, Claudio Marchisio and Leonardo Bonucci – the only ever-presents in the Bianconeri's unprecedented run of six consecutive Scudetti.Juve 4/9 to beat Spal to nil Article continues below Editors' Picks Lyon treble & England heartbreak: The full story behind Lucy Bronze's dramatic 2019 Liverpool v Man City is now the league's biggest rivalry and the bitterness is growing Megan Rapinoe: Born & brilliant in the U.S.A. A Liverpool legend in the making: Behind Virgil van Dijk's remarkable rise to world's best player It was an acknowledgement that after the Calciopoli-induced collapse, Juventus had been rebuilt on the most solid of foundations.While Lichtsteiner and Marchisio had not always been regulars, goalkeeper Buffon and the three men in front of him – Barzagli, Bonucci and Chiellini, affectionately known as the BBC – had been constants in the most dominant era in Serie A history. It was they who had allowed the likes of Andrea Pirlo to go and play.Now, though, Juve's greatest strength looks like their biggest weakness.The Bianconeri won 6-2 at Udinese on Saturday, meaning they have now scored 27 times in Serie A already this season – their best tally after nine rounds since 1960.However, Juve have now conceded nine goals, which is why Buffon wasn't entirely satisfied by the result in Friuli – even though Juve had played with 10 men for 64 minutes."You don't win titles with 6-2 victories," he declared. "We'll take it tonight due to the unusual circumstances, but we still need to improve."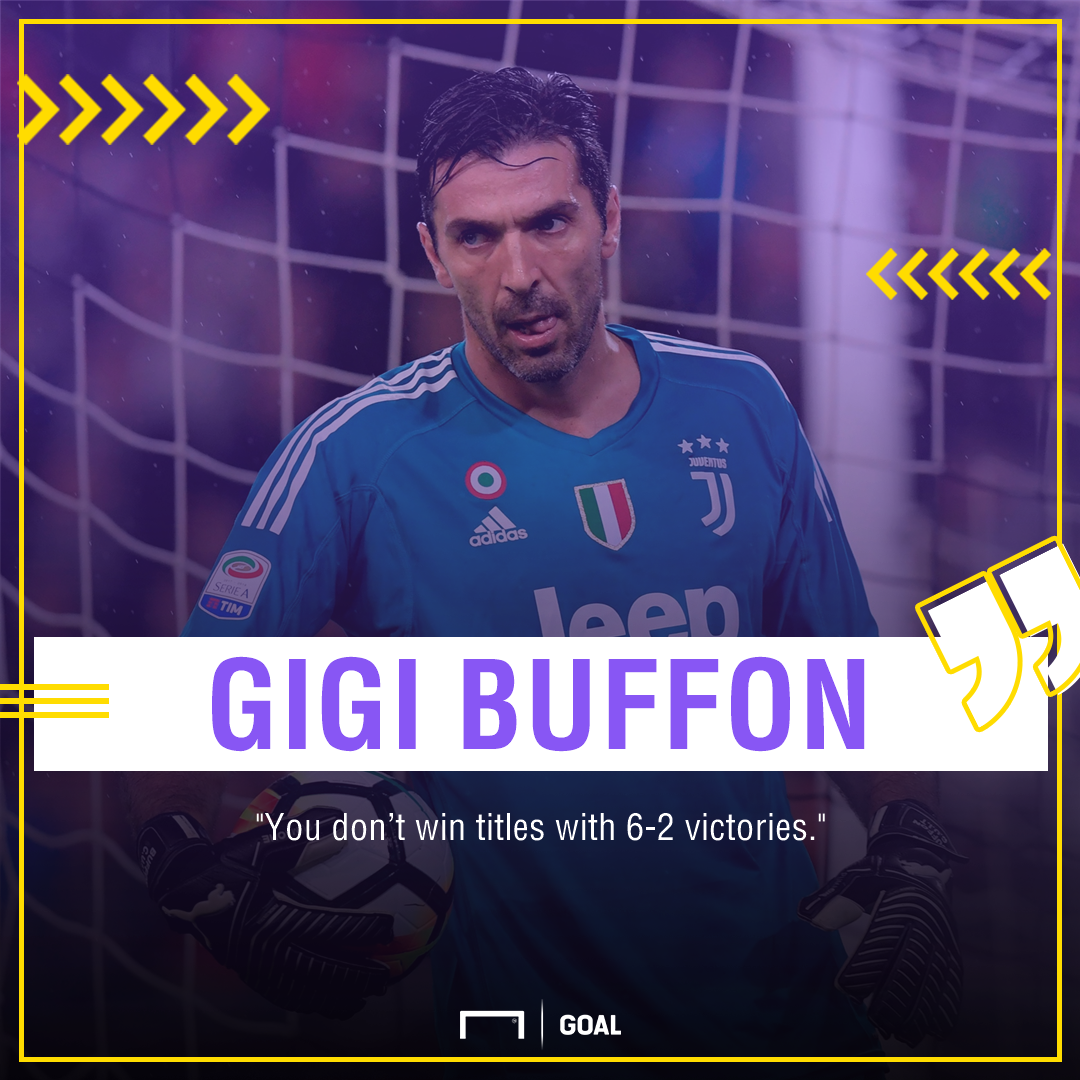 Bianconeri director Beppe Marotta was quick to point out that Massimiliano Allegri's men are hardly in crisis but it was no coincidence that a meeting between the players and the coach was held after last week's 2-1 reversal at home to Lazio – Juve's first defeat in Turin in all competitions in 57 games.That loss had been coming, even Allegri admitted as much. "We had the warning signs against Torino, Sassuolo and Atalanta," he acknowledged.In truth, Juve did not look right as far back as the Supercoppa Italiana clash with Lazio in August. The understandable feeling at the time was that the 3-2 defeat counted for little given the game was essentially a glorified friendly, but it was cast in a whole new light when the Bianconeri were undone by the same side 10 days ago.Lazio are the only top-six side that Juve have faced so far this season – yet only once in the past six seasons, in 2013-14, have they conceded more goals (10) after nine Serie A outings.Furthermore, while Juve sit second in their Champions League group, they were brutally exposed by a Barcelona side that they had completely nullified over the course of 180 minutes last season.Indeed, the contrast between their 3-0 loss at Camp Nou and the defensive masterclass they put on in Catalunya in March was stark and cast serious aspersions on their hopes of conquering Europe for the first time since 1996, particularly when one considers that they have shipped 16 goals in just 13 games already this season.The obvious explanation for Juve's defensive deficiencies is that they miss Bonucci as much as he misses them, with the Italy international enduring a horrendous start to his AC Milan career, which culminated in a red card against Genoa on Sunday.Certainly, Bonucci's distribution skills have been noticeable by their absence but his departure does not account for the worrying and persistent lapses in concentration, which both Chiellini and Allegri have referred to as "black-outs".Dani Alves' defection has also left a gaping void at full-back that Mattia De Sciglio unsurprisingly looks incapable of filling, while Alex Sandro suddenly looks more comparable to Danilo than Marcelo, suggesting that perhaps he is disappointed that his proposed moved to Chelsea never materialised.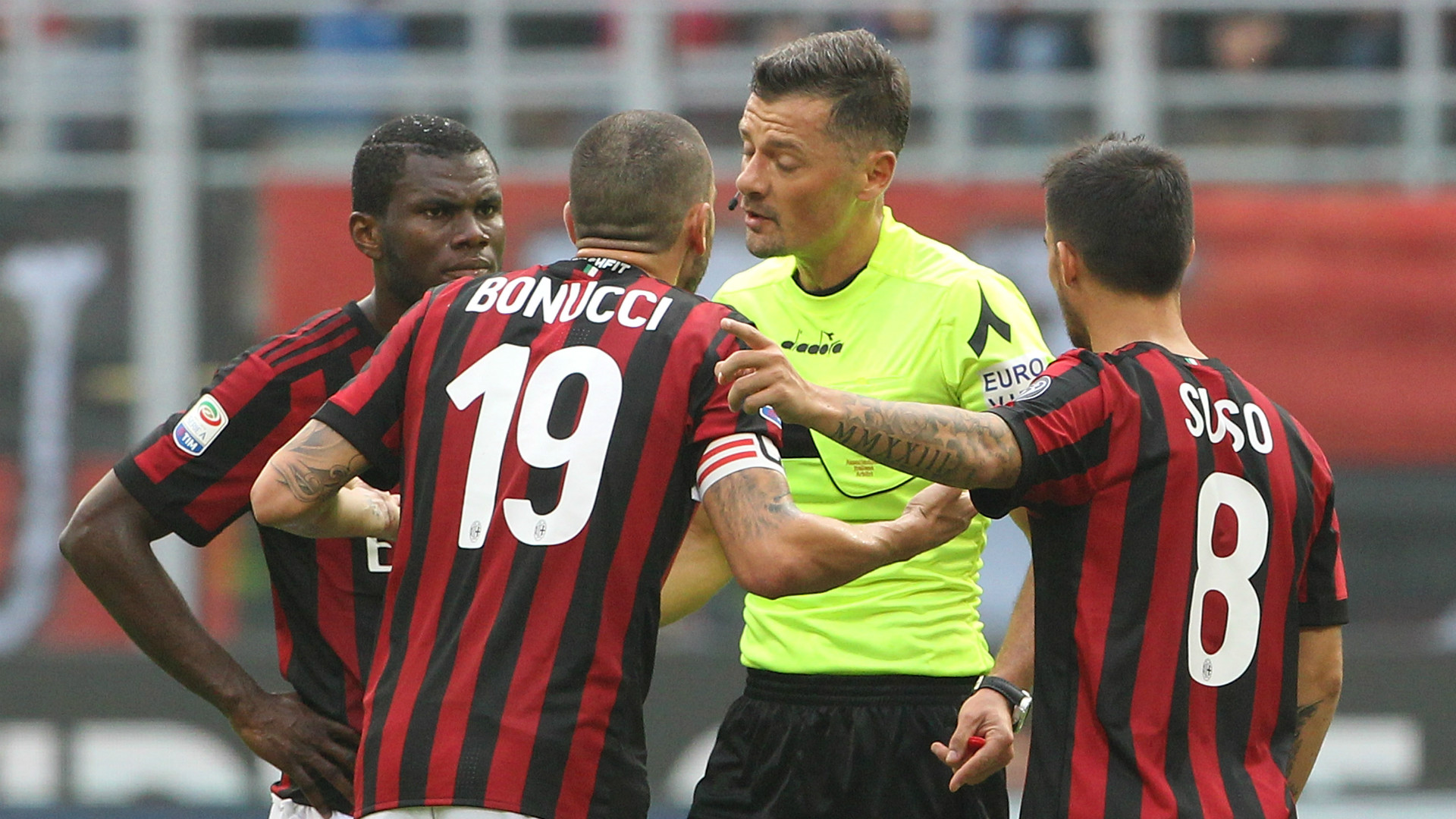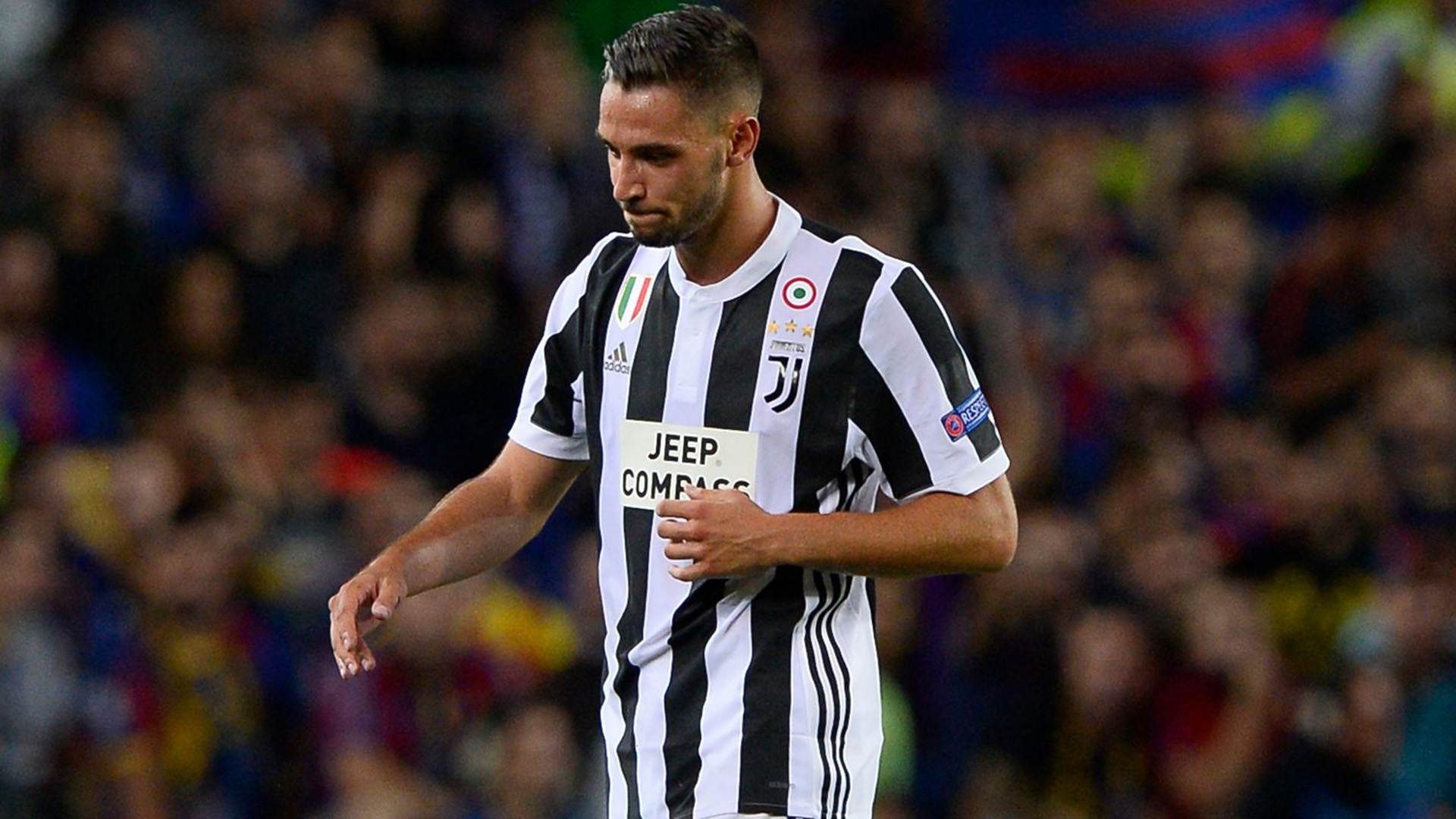 The 39-year-old Buffon continues to defy physics with his heroic displays – he produced two vintage saves at a crucial point in Saturday's win in Udine – but there is no denying that the under-rated Barzagli, at 36, is starting to lose his admirable battle with Father Time, while even the remarkably consistent Chiellini, 33, is starting to look his age.However, the latter has quite rightly pointed out that this season the defence are not benefitting from the same level of midfield protection as years gone by."With all due respect, when we don't concede goals I'm the first to say it's not thanks to me, or we defenders," Chiellini said last week."The defensive phase is about the team, so it's about balance."And Allegri has certainly yet to find it, with the Juve boss having taken a noticeably more attacking approach so far this term, perhaps stung by the criticism from the likes of Arrigo Sacchi that Juve have failed to clear the final hurdle in Europe in two of the past three years because they are more reactive than proactive."I like Juventus very much when they take the initiative, but they only play like that for 15 minutes and then retreat, just defend and seek the counter-attack," the iconic Italian coach told Mediaset Premium."I fear it is a physical issue, so the team cannot handle playing in a certain way for an entire half of football."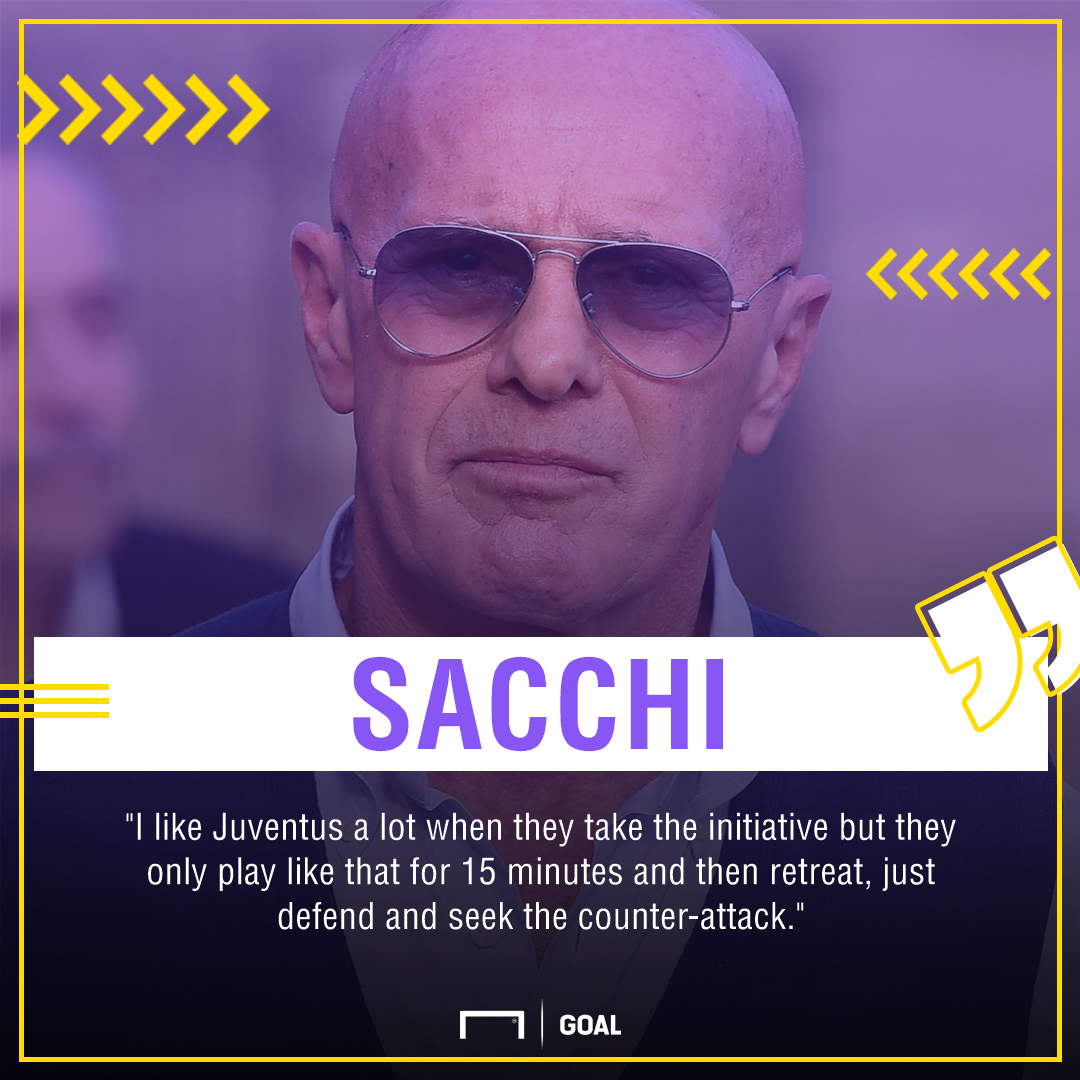 The fear now is that in placing a greater emphasis on attack, Allegri has put an ageing backline under too much pressure.Certainly, tired bodies lead to tired minds, which would account for the concentration issues this season, but it is difficult to avoid the conclusion that Juve should have rejuvenated their backline during the summer.Indeed, Marotta was asked at the stakeholders meeting on Tuesday if Juve had erred in failing to sign a dominant centre-half during the summer and he bit back. "Absolutely not. We have a point more than last year and we have the best attack but we need to improve in defence."He knew that in the summer, though. As has already proven, Daniele Rugani still does not look ready to hold down a regular starting berth, while Medhi Benatia has never looked the same player since leaving Roma for Bayern Munich three years ago.The impressive Mattia Caldara has been acquired from Atalanta but will not arrive until next year, which is why Marotta picked up Benedikt Howedes late in the transfer window.It was a bizarre signing and nobody is in the least bit surprised that the injury-prone defender has yet to make his debut.As a result, Juve are left relying on veterans Buffon, Barzagli & Chiellini to support the bid for a seventh successive Scudetto.It's a gamble but Juve need it to reap dividends. Otherwise, next year's shareholders meeting will be a rather less ebullient affair.